Betting On The Beijing 2022 Winter Olympics
Betting on the Beijing 2022 Winter Olympics is one of the best ways to get involved in Olympic betting odds. With a record 109 events over 15 disciplines in seven sports happening in China, the Olympic betting handle is projected to follow suit. To appeal to a younger audience, a total of seven Gold Medal Games were added from big air freestyle (men's and women's), monobob (women's), freestyle skiing aerials (mixed team), ski jumping (mixed team), snowboard cross (mixed team), short track speed skating relay (mixed team).
As the first Summer Olympics city to host the Winter Olympics as well, Beijing will also make history in other aspects. Not only will the city be the first in China to host the Winter Olympics, but it makes China the ninth country to host both Summer and Winter while Beijing becomes the 11th Olympic host city to welcome multiple Olympic Games. After being awarded the big in 2015 over Almaty, Kazakhstan, China prepped for the games by budgeting $3.9 billion for the XXIV Olympic Winter Games. Scheduled to take place February 4-22, 2022, China will support the events in several city "clusters".
While the event is sure to make history, many will be tuned in heavily just on the Olympic betting odds. Some are used to the game while others need a little help with Olympic betting. No worries, OlympicBettingOdds will breakdown all of the best Winter Olympics bets by providing odds on every sport, analysis on each Gold Medal Game, and keep a running count of the total medals for Beijing 2022. Everything is related when it comes to Olympic history and betting, making the Olympics one of the most fun ways to bet on sports.
PROS:
Accepts US Players
Tons of Games
Deposit/Withdraw with Bitcoin
Massive Bonus!
CONS:
No DE, MD, NJ, NY, NV
Higher Fees
Bovada.lv
Betting On The Winter Olympics At Bovada
When looking for some of the top Winter Olympic betting odds, Bovada is known to be the best. They have betting lines for every sport that is being played in the Winter Olympics as well as different prop bets and game lines for them. Aside from the betting lines, you can also take advantage of their top-of-the-line promotions when you sign up. They offer a 75% Bitcoin match bonus of up to $750 for new users. With great promotions and betting lines, you are getting the best value for your money with Bovada.
Sports At The 2022 Beijing Winter Olympics
Though there are only seven sports at the Beijing 2022 Olympics, the events break down into different disciplines. Speed skating has the most disciplines (14), though the freestyle skiing (13), cross-country skiing (12), alpine skiing (11), biathlon (11), and snowboarding (11) also dominate the events. The list of Winter Olympic sports is not as long as Summer Olympics, but the action is definitely more intense - both on the ice and on the betting odds.
Alpine Skiing (11 events):
Men's Combined
Women's Combined
Men's Downhill
Women's Downhill
Men's Giant Slalom
Women's Giant Slalom
Men's Slalom
Women's Slalom
Men's Super-G
Women's Super-G
Mixed Team Event
Biathlon (11 events):
Men's Individual
Women's Individual
Men's Sprint
Women's Sprint
Men's Pursuit
Women's Pursuit
Men's Mass Start
Women's Mass Start
Men's Relay
Women's Relay
Mixed Relay
Bobsleigh (4 Events):
Men's Two-Man
Men's Four-Man
Women's Monobob
Women's Two-Woman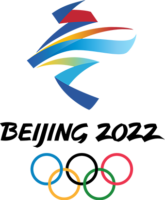 Curling (3 events):
Men's
Women's
Mixed Doubles
Figure Skating (5 events):
Men's Singles
Women's Singles
Mixed Pairs
Mixed Ice Dance
Mixed Team Event
Ice Hockey (3 events):
Luge (4 events):
Men's Singles
Women's Singles
Men's Doubles
Team Relay
Nordic (3 events):
Individual Large Hill - 10km
Individual Normal Hill - 10km
Team Large Hill - 4x5km
Skeleton (2 events):
Ski Jumping (5 events):
Men's Normal Hill Individual
Men's Large Hill Individual
Women's Individual
Team Large Hill
Snowboarding (11 events):
Men's Big Air
Women's Big Air
Men's Halfpipe
Women's Halfpipe
Men's Parallel Giant Slalom
Women's Parallel Giant Slalom
Men's Slopestyle
Women's Slopestyle
Men's Snowboard Cross
Women's Snowboard Cross
Mixed Team Snowboard Cross
Venues At The 2022 Beijing Winter Olympics
One of the reasons that Beijing was selected as the host of the 2022 Winter Olympics was due to the ability to utilize previous infrastructure as well as build new. The Olympic Center, Capital Indoor Stadium, Wukesong Sports Center are examples of facilities used in Beijing 2008 that have been repurposed and modified to support the Winter Games. Expected to be entirely run on renewable energy, the Beijing 2022 venues will span in three "clusters": Olympic Green, Yanqing and Zhangjiakou.
The plans were to finish the construction on Beijing 2022 facilities by October 2021 with housing being the last of the construction's plans. Investing in the industry of Chinese winter sports was the goal in mind with the building plans, as the country now possess an Olympic-level skiing facility for alpine and sliding in the National Alpine Ski Centre and the National Sliding Centre, respectively. While just under $4 billion was used for the Winter Games, this number comes nowhere near the overall spending from China for Beijing 2008 ($43 billion). The full list of Beijing 2022 venues is displayed below.
Yanqing Cluster:
Xiaohaituo Alpine Skiing Field - Alpine skiing
Xiaohaituo Bobsleigh, Skeleton and Luge Track - Bobsleigh, Luge, Skeleton
Zhangjiakou Cluster:
Kuyangshu Biathlon Field - Cross-country skiing, Nordic combined (Cross country)
Kuyangshu Ski Jumping Field - Ski jumping, Nordic combined (Ski jumping)
Hualindong Ski Resort - Biathlon
Genting Ski Resort - Snowboarding (Slopestyle, Halfpipe), Freestyle skiing
Taiwu Ski Resort - Snowboarding (cross), Freestyle skiing
Wanlong Ski Resort - Snowboarding (Parallel slalom)
Betting Beijing 2022 Medal Count By Nation
Norway, Germany, and Canada are some of the countries that have shown the best representation, collecting the highest number of Winter Olympics medals over the last few Winter Olympics. While the leader generally changes, the Beijing 2022 medal count odds show just how close all of the countries will be. Unlike the Summer Olympics - in which the USA generally dominate - the Winter Olympics provide a much more even playing field, giving longer Olympic betting odds on the events. Still, Team USA has finished top 5 in total gold medals way too many times, but has yet to lead all countries in the most recent showings. Regardless, medal count betting odds for every country are a good display of past Olympic results from these countries.
PyeongChang 2018 Medal Count By Nation
1 Norway (NOR) 14 14 11 39
2 Germany (GER) 14 10 7 31
3 Canada (CAN) 11 8 10 29
4 United States (USA) 9 8 6 23
5 Netherlands (NED) 8 6 6 20
Vancouver 2010 Medal Count By Nation
1 Canada (CAN) 14 7 5 26
2 Germany (GER) 10 13 7 30
3 United States (USA) 9 15 13 37
4 Norway (NOR) 9 8 6 23
5 South Korea (KOR) 6 6 2 14
Salt Lake City 2002 Medal Count By Nation
1 Norway (NOR) 13 5 7 25
2 Germany (GER) 12 16 8 36
3 United States (USA) 10 13 11 34
4 Canada (CAN) 7 3 7 17
5 Russia (RUS) 5 4 4 13
Sochi 2014 Medal Count By Nation
1 Russia (RUS) 11 10 9 30
2 Norway (NOR) 11 5 10 26
3 Canada (CAN) 10 10 5 25
4 United States (USA) 9 9 10 28
5 Netherlands (NED) 8 7 9 24
Turin 2006 Medal Count By Nation
1 Germany (GER) 11 12 6 29
2 United States (USA) 9 9 7 25
3 Austria (AUT) 9 7 7 23
4 Russia (RUS) 8 6 8 22
5 Canada (CAN) 7 10 7 24
Nagano 1998 Medal Count By Nation
1 Germany (GER) 12 9 8 29
2 Norway (NOR) 10 10 5 25
3 Russia (RUS) 9 6 3 18
4 Canada (CAN) 6 5 4 15
5 United States (USA) 6 3 4 13
Top Athletes At The 2022 Winter Olympics
While hundreds of athletes will be competing at the 2022 Winter Olympics, there are a few that stand out among the rest. Getting to know who each individual athlete is can be crucial to betting on the Olympics, as knowing one's times/abilities/previous results/qualifying information and more will help in picking longshot Olympic bets. These athletes are only a few of the favorites and notable names but knowing background information on these Olympians is a great place to start.
Alpine Skiing Athlete Mikaela Shiffrin - USA
A two-time Gold Medalist at the Olympics (2014 Sochi, 2018 Pyeongchang), Mikaela Shiffrin has an additional six from World Championships. Having back issues in early 2021, she silenced critics in World Championship, winning a personal best four medals. Ranked number one in slalom in FIS Alpine Ski World Cup six of the last nine years, Shiffrin may find herself in a battle with Austrian Katharina Liensberger.
Figure Skating Athlete Hanyu Yuzuru - Japan
Winning back-to-back gold medals in 2014 Sochi and 2018 Pyeongchang, Hanyu Yuzuru has collected 10 other gold medals since 2009 in various international competitions. Voted as the Most Valuable Skater (2019–2020) by the ISU Skating Awards, Hanyu is seen as one of the most compete skaters of all time. Holding a world record for short program (111.82 points), Hanyu is likely to be one of the largest favorites on the board.
Luge Athlete Natalie Geisenberger - Germany
Sitting with 15 gold medals to her name from World Championships and European Championships, Natalie Geisenberger holds an additional four gold medals from the Olympics. Winning back-to-back gold medals in both Women's luge and Team luge relay (2014 Sochi, 2018 Pyeongchang), Geisenberger is one of the most decorated athletes at the Olympics. Despite not racing in 2019-2020 because of pregnancy, she was back in action instantly, winning an individual silver at the 2021 Sigulda European Championships in January 2021. Countrywoman Julia Taubitz took the gold and could be a roadblock on the Olympic betting odds as well for Beijing.
Snowboarding Athlete Chloe Kim - USA
Competing on an international stage since 2014, Chloe Kim may be one of the most recognizable athletes in Beijing. Winning 11 gold medals overall, her first Olympic gold came in 2018 Pyeongchang on the halfpipe. Her popularity is evident, as Kim has the fastest-selling Kellogg Company cereal box in their history, showing just how much betting action on snowboarding Kim will receive. After winning three ESPYs in 2018, making the semifinals on the Masked Singer, being in a Charlie's Angels movie, and playing herself in a music video, it's clear there is nothing that Kim can't take on.
Speed Skating Ireen Wust - The Netherlands
With 32 gold medals on international stages, Ireen Wust holds five golds from the Olympics. Winning one in 2006 Turin (3000m), one in 2010 Vancouver (1500m), two in 2014 Sochi (3000m and team pursuit), and one in 2018 Pyeongchang (1500m), Wust also has five silvers (1000m, 1500m, 3000m, 5000m, team pursuit) and a bronze (1500m) over her four Olympic berths. Competing in fifth for Beijing 2022, Wust is one of two athletes to win the 1500m gold twice (Lidiya Skoblikova - 1960, 1964) and the only speed skater regardless of gender to win 11 Olympic medals. Wust is a favorite for the 1500m, but may also find some betting action on the 1000m as well.
Skeleton Athlete Tina Hermann - Germany
Set to potentially win her first Olympic medal in 2022, Tina Hermann has come on as one of the best Skeleton racers of the last few years. Despite a fifth place finish in 2018 Pyeongchang, Hermann has already collected three gold medals (World Championships) and a silver (European Championships) since 2020. Finishing in the top four of the Skeleton World Cup rankings every year since 2014-15, Hermann has finished 2nd four of the last five seasons. Hermann is a skeleton betting favorite, but Austrian Janine Flock could be a challenge to get past.
Controversy Surrounding Beijing 2022
Like many other Olympic Games, the Russians are not allowed to be considered a Russian delegate. Due to doping violations, the Russian Olympic Committee (ROC) will be the organization that Russian athletes are competing for. Without the ability to fly their country's flag or play their national anthem, the ROC has developed their own flag to support after winning a medal.
US lawmakers entered a bill in attempts to boycott the 2022 Beijing Winter Olympic Games. Focused on the genocide reported regarding Uyghur and Turkic Muslim, lawmakers have even went as far as considering a bill that would have sponsoring companies of the Beijing 2022 games removed from Pentagon contracts. Though much House support has been gained, this would be the first Olympic boycott since Moscow 1980 in response to the invasion of Afghanistan from the Soviet Union in 1979. While asking for a relocation of the Olympics or postponement of the games, China's alleged human rights violations may have Beijing 2022 as one of the most notable and/or least watched Olympics of all time.